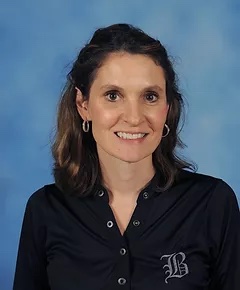 Ms. Dana Roebuck
Elementary School Nurse
Phone: 724.785.9600 ext. 4109
Fax: 724.785.5614
droebuck@basd.org
Ms. Marci Quarzo
Elementary School Nurse
Phone: 724.785.9600 ext. 4109
Fax: 724.785.5614
droebuck@basd.org
Health Forms
Medical Links
Mission Statement
The goal of the School Nurse of the Brownsville Area School District is to provide the resources to promote the greatest health care services for each student in our care. Those services include:
Collaboration with parents, school staff, and community health agencies.

Health assessments and screenings

Implementation of state health and immunization laws.
If your child has a medical condition that the nurse should be made aware of please call your child's school and speak to the nurse directly. The school nurses are available to answer questions and address parents concerns.
State Mandated Services
All students in the Elementary School are provided with screenings mandated by the Pennsylvania Department of Health. These screenings include:
Vision - all grades.

Height, Weight, and BMI - all grades

Hearing - grades K, 3, and 11

Physical - grades K, 6, and 11

Scoliosis - grade 6 and 7

Dental - grades 1, 3, and 7
These screenings are administered by the nurse on an ongoing basis throughout the school year. A referral is sent home if there is a need for further evaluation. Physical examinations are provided by the School Physician. Parents/Guardians may choose to have their family doctor perform the physical at their own expense. The Private Physician's Report of a Physical form may be downloaded or requested from the school nurse.
Medications
It is the policy of the Brownsville School District that medication be administered at home by a parent or guardian. Under exceptional circumstances, medication prescribed by a physician may be administered by school personnel in compliance with school regulations. The Authorization for Medication During School Hours form may be downloaded or requested from the school nurse.
Immunizations
Pennsylvania State Law requires that all students be properly immunized. Students are required to have the following properly spaced immunizations:.
Four doses of the Diptheria, Pertussis and Tetanus Vaccine-DPT (one dose after 4th birthday).

Four doses of the Polio vaccine (4th dose on or after the 4th birthday).

Two doses of the Varicella vaccine (Chicken Pox) or confirmation the student had the disease.

Three doses of the Hepatitis B vaccine.

Two doses of the MMR (Measles, Mumps, and Rubella) vaccine.
Parent/Guardians who have medical or religious objections to these immunizations should contact the school nurse or building principal
Communicable Disease Guidelines
In order to prevent the spread of communicable disease, students should remain out of school according to the following guidelines:
Chickenpox: Until all lesions are dried (usually 5-7 days)

Strep Throat/Scarlet Fever: Until 24-48 hrs. after the start of antibiotic.

Impetigo: Until 24 hrs. after the start of antibiotic and no drainage

Conjunctivitis (Pink Eye): Until 24 hrs. after the start of treatment or deemed non-communicable by a physician.

Scabies: Until appropriate treatment and determined non-infectious by a physician.

Head lice: Until after treatment and hair are free of nits/eggs.

German measles/measles: 4 days from onset of rash.

Mumps: 9 days from onset of swelling until swelling subsides.

Whooping Cough: 5 days from the start of appropriate therapy.
Any child who has a fever of 100 degrees or more, is vomiting, or is experiencing diarrhea should be kept at home. Children will be sent home if these symptoms occur in school.